How does it work?
Aquaness by Wike-Up! is an ergonomic device designed for biking in a pool.  It combines the cardiovascular benefits of traditional spinning with the low-impact benefits of the water. Water creates a resistance that is 12 times stronger than out-of-water cycling, giving you the benefit of toned muscles without the risk of injury.
You can adjust the levels of resistance on the water bike to customize your workout to your fitness level and the goals you are trying to achieve.
Exercises you can practice during your Wike-Up! training session
Is it for you?
Yes! It's for everyone
Whether you're trying to stay in shape, get regular exercise, rehabilitate after an injury, or train for an athletic event, or just relax after a long day, Wike-Up! is the perfect solution for you. Wike-Up! is also highly recommended by chiropractors as a form of rehabilitation. The low-impact nature of water provides a faster recovery for knees, hips, and other injuries.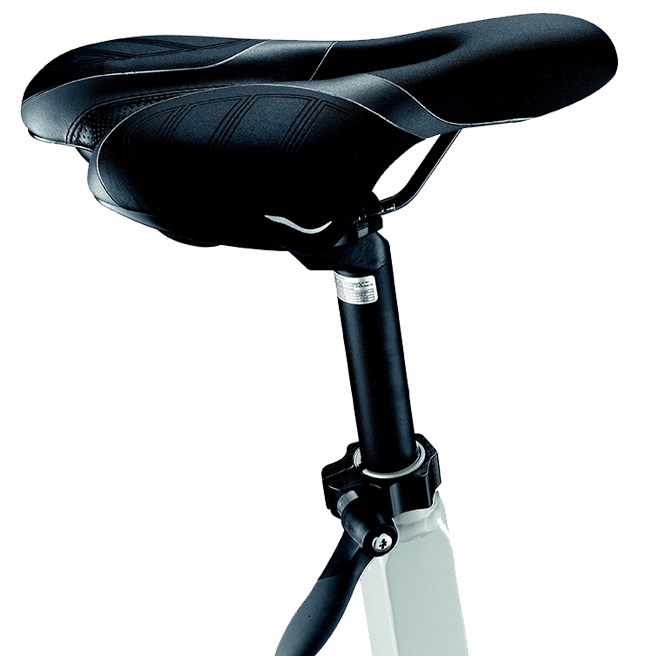 Hear from Wikers
Discover what our clients say about us
How to use it?
The bike remains stationary in the water throughout your workout. While spinning, you are usually submerged up to your waist in water, however you can also submerge yourself up to the shoulders for an even lower-impact, higher-resistance workout.

Water cycling is very similar to indoor cycling. The workout starts with a warm up and usually lasts anywhere from 35 to 45 minutes. Similar to indoor cycling classes, water cycling classes are often set to music that allows you to coordinate your exercise movements to the rhythm. The session ends with a relaxing cool down.>
What are the benefits?

Improves cardiovascular endurance

Tones muscle

Actives blood circulation

Reduces fatigue

Low impact exercise

Safe for injured users