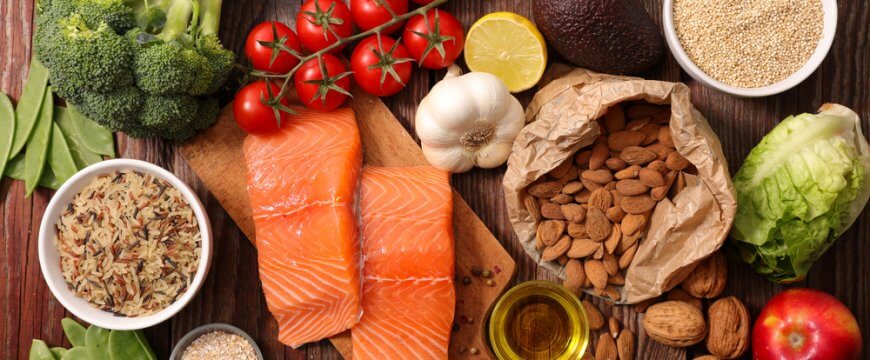 10 Healthy Foods to Make your Belly feel Happy & Full
We all strive to eat healthy, especially when we are set on a path for fitness success. However, it can be easy to make the wrong choices when we let hunger take over. That is why it is important to fill our bodies with good foods that make our bellies feel happy and full in the process. Many times, this is as easy as incorporating high-fiber foods. However, we need to enjoy these food as well, or we will have no interest in eating them.
So, here are ten yummy (and healthy!) foods that will make your bellies feel both full and happy!
Pears
Pears are sweet and yummy! Perfectly paired with some honey if you need a little extra flavor, pears have 5.5 grams of fiber on average, so they will keep you feeling full while also curbing your sweet tooth!
Chickpea Hummus
If you're more into salty snacks, 3 tablespoons of hummus has approximately 2.7 grams of fiber. Paired with some carrot sticks, (or another veggie fav) hummus is the perfect snack to satisfy your afternoon appetite.
Avocado
Avocado will help you get your healthy monounsaturated fats in, and will also keep your belly satisfied. With 13.5 grams of fiber on average in one avocado, you'll be feeling full for quite some time.
Raspberries
One cup of raspberries has a whopping 8 grams of fiber! In addition, they will also give you a ton of antioxidants. And you can pop them just like candy to help curb your sweet tooth during those long afternoons in the office.
Lentils
Giving you both protein and fiber, lentils keep you full for hours, and are perfect in soups, mashed up as a spread on whole wheat toast, or even as a tasty hummus like dip!
Carrots
Get your beta-carotene and fiber in with a handful of baby carrots to snack on! And as we learned above, you can easily pair this with chickpea hummus for a delicious and filling snack!
Apples
Both yummy and nutritious, we all know how enjoyable a truly good and in-season apple can be. It'll keep you feeling full with an average of 4.4 grams of fiber in any medium-sized apple.
Chia Seeds
Chia seeds are a perfect add-on to salads, smoothies, yogurt and so many other favorite snacks and meals! They can add some much needed texture to foods without changing the flavor and 2 tablespoons of them have 9.8 grams of fiber!
Almonds
Almonds are a perfect snack at any time of the day. You can munch on an entire ¼ cup of these yummy nuts and get 4.3 grams of protein into your daily diet! Yummy and satisfying!
Oatmeal
Typically a breakfast staple, oatmeal is actually great to enjoy at any time of the day! It has both soluble and insoluble fiber so not only does it keep you feeling full, it also keeps your cholesterol in check.
So there you have it! Ten healthy snacks that are sure to tickle your tastebuds without expanding your waistline. So, you'll be able to get the most out of your Wike-Up! workouts without tons of bloat!
Did we leave out your favorite healthy snacks? Share your favs in the comment section below!