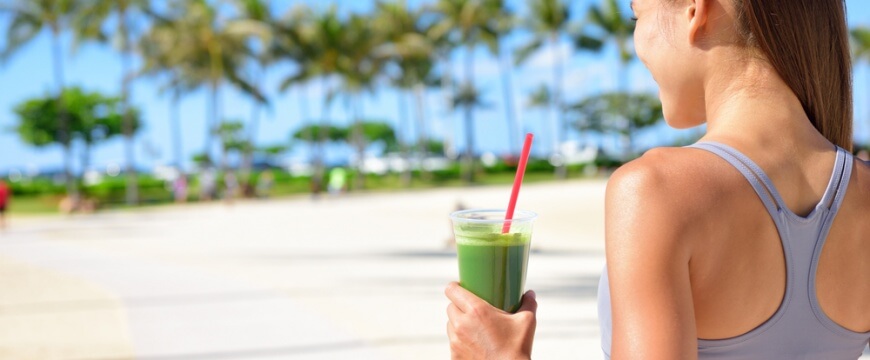 6 Healthy Summer Food Tips
Summer is the perfect time to take advantage of the bounty of bright, fresh produce so you can stay cool while you stay fit. As the temperature rises and the days grow longer, follow these tips to feel great all season with light yet filling meals and have a healthy summer.
Feast On Fruit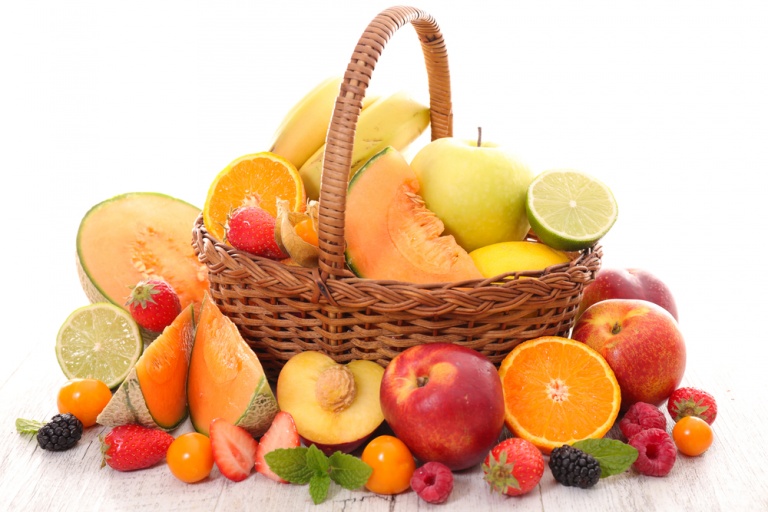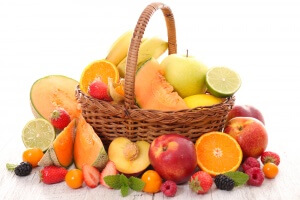 The sun is shining, the breeze is warm and the trees (and supermarket crates) are heavy with fruit. Some healthy summer selections include peaches, watermelon, mangoes, figs, blueberries, blackberries, cherries, raspberries and strawberries. These can all be eaten raw, of course, in smoothies, salads, sandwiches and sorbets, but try throwing the larger fruits on the grill. If you're looking for something different, try this savory green mango salad.
Tomatoes also belong on this list, technically, but they might fit in better with your choice to…
Vacation With Veggies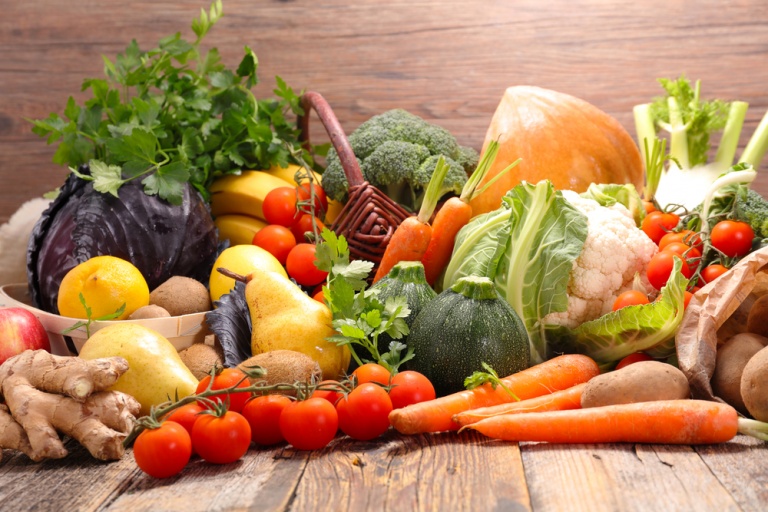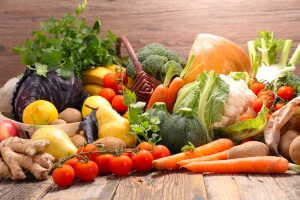 The list of summer vegetables is a long one, and though some of these are available year-round, these shine brightest in the summer months. Corn, eggplant, summer squash, avocados, asparagus, artichokes, broccoli, beets, carrots, cucumbers and green beans are all in season during the summer. Most of them will benefit from a simple vinaigrette: 2 tsp. Dijon mustard, 1 tsp. minced garlic, 2 tbsp vinegar – not white – salt, pepper and 1/4 cup olive oil. You can also roast most of these with olive oil, lemon juice and salt and pepper, or slap them on the grill alongside your protein.
Sample Some Seafood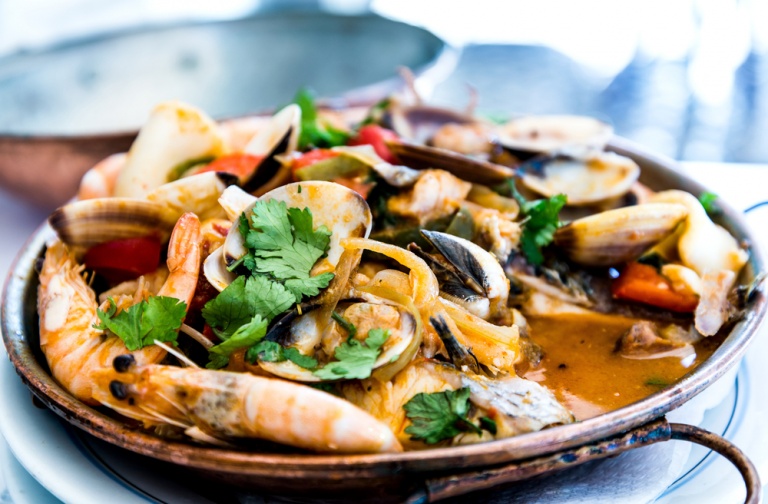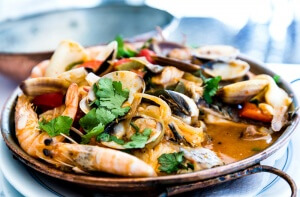 You can feel like you're on vacation every day with the bounty of the sea. Seafood like shrimp, fish, crab, scallops, oysters and lobster are great for light but satisfying meals that won't leave you feeling sluggish in the heat and help you have a healthy summer. Eating seafood doesn't have to break the bank, either. Stay on the lookout for sales on shrimp for scampi and white fish for tacos (add some homemade pico, lime and avocado onto a corn tortilla for the perfect handheld bite).
Glam Your Grill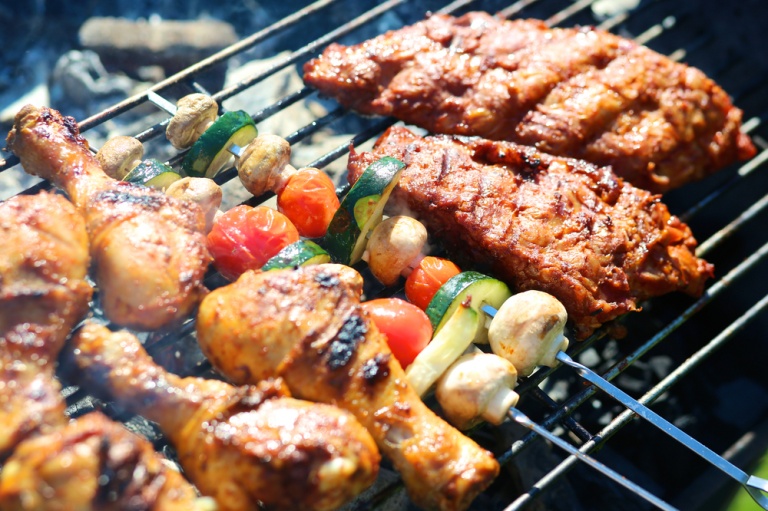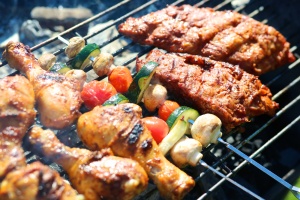 One of the quintessential pastimes of summer is firing up the grill. With the right approach, you can opt for a healthier, safer barbecue. Marinate your meats for extra flavor and to reduce the presence of polycyclic aromatic hydrocarbons, which have been linked to cancer. Choose chicken and seafood over pork and beef. Make sure your food is safe by checking the internal temperature, but when grilling steaks, try to keep them on the rare side. A 2009 study found that people who prefer their steak "well-done" are 60 percent more likely to develop cancer than rare- or non-steak eaters. And don't forget, grilling fruits and vegetables (try peaches, pineapple, zucchini or asparagus) brings out great charred and caramelized flavors, too!
Chow On Chill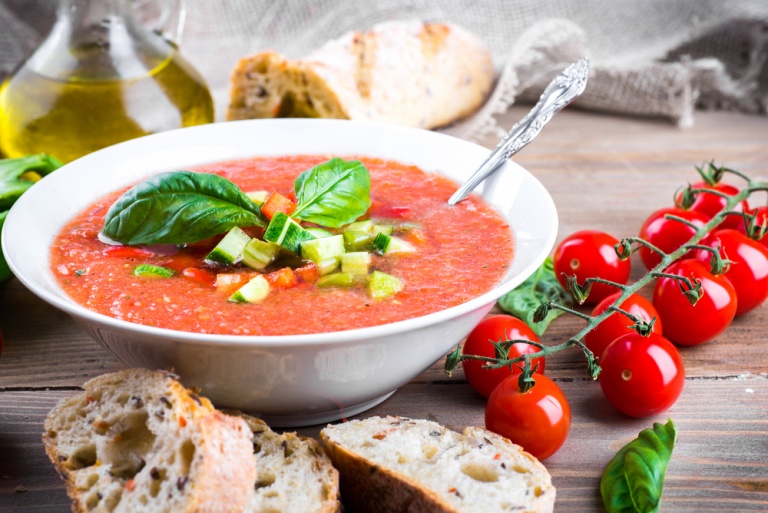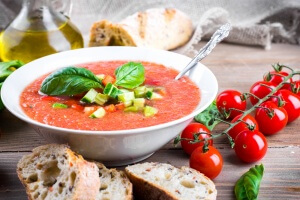 Try noshing on cold foods like hummus – which you can twist by using different beans and flavor combinations – salads full of fruit, vegetables and heartier greens like kale and chard and sandwiches like gyros, with extra tzatziki (a yogurt and cucumber sauce) to keep extra cool. Summer is also a good time to try gazpacho and other chilled soups to go with your salad or sandwich.
Have A Healthy Summer With Happenin' Hydration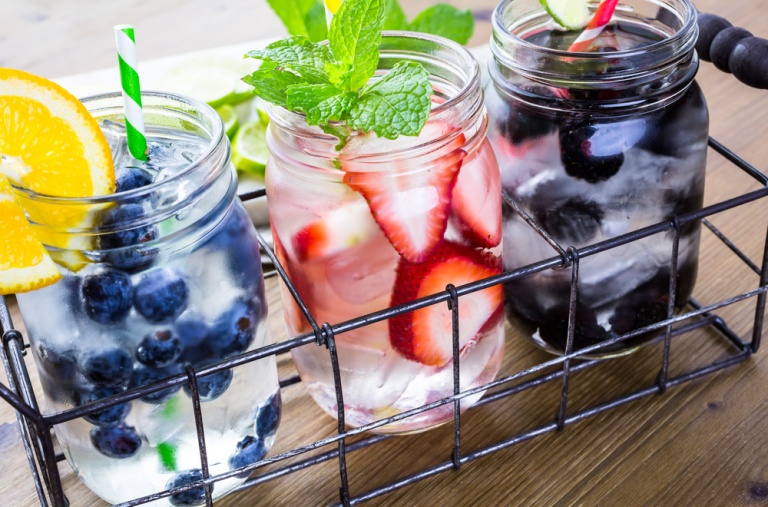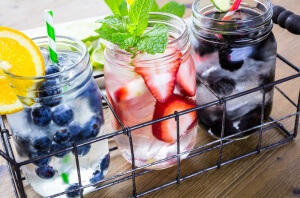 Infused waters have been something of a phenomenon for the past few years, and it's easy to see why. We all need water to stay hydrated, but you can keep things interesting with fruits, veggies and herbs instead of sugary drinks. Try a mint-and-cucumber infusion, blackberry, lemon and sage or perhaps strawberry, watermelon and basil water – or any other tasty combination – by adding washed produce to a water bottle and letting it infuse overnight. Add a small amount of liquid sweetener like honey or agave if you want more of a treat.
Most importantly, don't forget that staying fit requires a healthy diet and exercise – and what better way to keep your cardio cool than in the pool? Take a look at Wike-Up!'s revolutionary aqua bike for a fun, low-impact and cool way to work out this summer. Check back with Wike-Up! often for more tips, tricks and exercises to help you through every season.