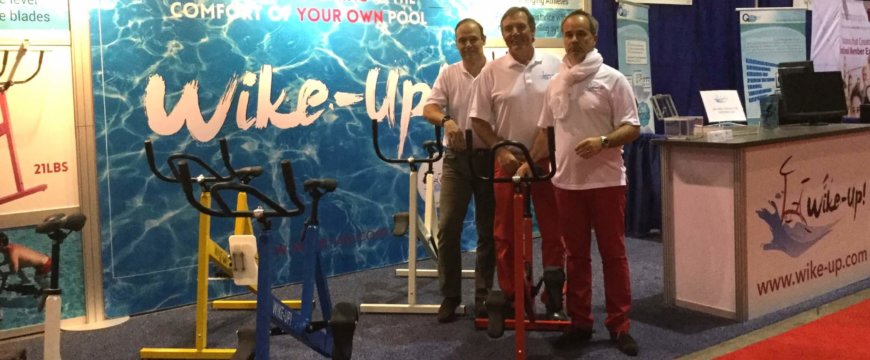 Wike-Up and IHRSA 2016
The IHRSA (International Health, Racquet & Sportsclub Association) 2016 convention went off without a hitch this year and Wike-Up! was a proud partner at the event. Held in the Orange County Convention Center in Orlando, Florida, this event brought together influential keynote speakers in the world of marketing, digital impact and fitness. It have been held annually for the past 30 years and this year, Wike-Up! was a driving force at the event!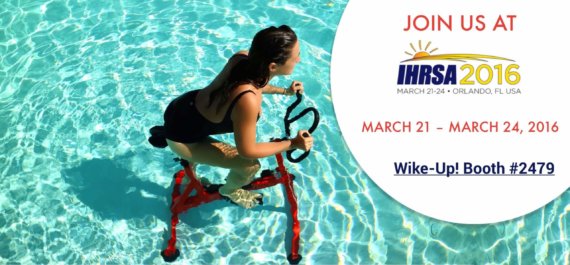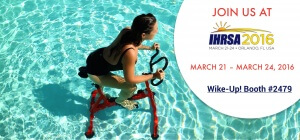 "During IHRSA 2016 we met many fitness professionals from across all the US and South America. The feedback we received is that our bike is really the most affordable, fun and light!" says co-owner of Wike-Up!, Antoine Collomba. "A lot of those professionals have now expressed interest in buying some Wike-Up! aqua bikes for their fitness centers, so they can offer aquabike classes to their members."
Clearly, attending international convention and trade shows is a valuable time trade-off for companies like Wike-Up.
Jean-michel Le Floch & PAtrick Danciu, co-owner of Wike-Up!  also stated, "We had a lot of really enlightening conversations and there was a palpable, positive energy that really drove people to be excited about Wike-Up! aqua bikes. We're very glad we took the time to attend this amazing conference and trade show."
So, will Wike-Up! be there next year? Of course! Only next time they'll be even bigger and better than the year before!